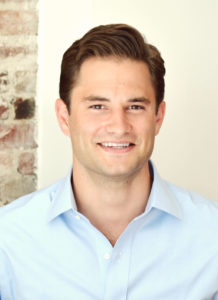 Nathan is the founder and CEO of Castleman Consulting. He is also the Chief Operating Officer of Ready4, a Boston-based education technology start-up with over $8M in VC funding. At Ready4 Nathan helps set strategic direction for the company, assists in large-scale deal negotiations, and manages the following verticals: Sales, Partner Management, Marketing, Content Creation, HR, Finance.
He was previously the National Product Manager for GMAT and GRE products at The Princeton Review – a leading test preparation company that helps millions of college- and graduate school-bound students achieve their education and career goals.  In his role, he was responsible for developing new products, setting product strategy, increasing market share, and driving national revenue growth.
Prior to his executive positions with Ready4 and The Princeton Review, Nathan was a Consultant for Deloitte Consulting in the Strategy & Operations group where he advised Fortune 500 business leaders across the retail, consumer & industrial products, and healthcare industries. In addition to his client consulting work, Nathan also ran Emory University recruiting efforts for the firm's Atlanta office. During this time, he led a team of eight Deloitte consultants in reviewing hundreds of undergraduate resumes, spoke at University events, and coached students in 1-on-1 mock case interviews.
Nathan is a graduate of Emory University where he studied International Studies and Economics. He lives in Boston and enjoys exploring his newly adopted Back Bay neighborhood, exercising, playing basketball and tennis, meeting new people, and giving back to the community through early childhood education volunteer work.
Speaking Engagements
Nathan speaks about career and application related topics at Universities, Corporations, and Non-Profits. To inquire about possible speaking engagements, please fill out the contact form below.